bitPlaya'
Posts: 183
Joined: Fri Sep 09, 2005 3:02 pm
4 + 3 =: 0
antispamboolean: No
---
bitPlaya'
Posts: 183
Joined: Fri Sep 09, 2005 3:02 pm
4 + 3 =: 0
antispamboolean: No
Score #1 for me..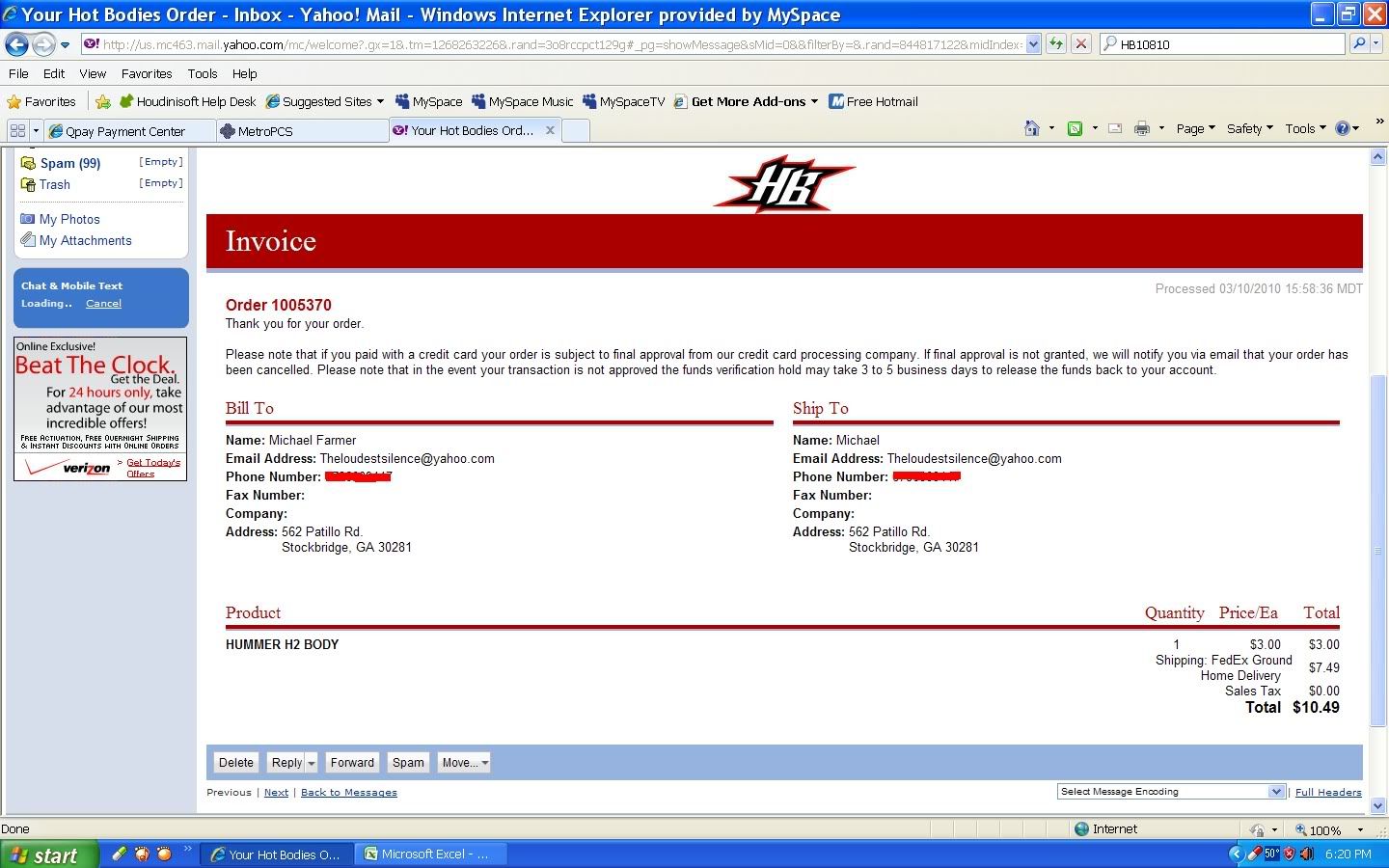 Not sure how this is going to work out.. one button said it was gone but another said add to cart.. So I clicked it and it went through Ive already paid for it and they sent me the invoice so as far as im concerned if they call me telling me they dont have it im going to demand them send me another body in its place.. Cant beat $10 shipped for a brand new unpainted body.. Sadly though they didnt have specs on their site it just said Savage/Tmaxx so I looked it up on tower after I ordered it and it looks like it may be a lil short for my truck.. this body is only like 16.9 inches stock body is like 19 somthing..
---
bitPlaya'
Posts: 183
Joined: Fri Sep 09, 2005 3:02 pm
4 + 3 =: 0
antispamboolean: No
Bitches
Thank you for choosing HPI for your R/C car needs. Unfortunately, we are out of stock on item HB10810 Hummer H2 Body. Your order will be cancelled ASAP along with a full refund. Please feel free to visit the HPI website again in a few days to see if your parts are available or to place your order again without the part listed above. We apologize for any inconvenience this may have caused. If you have any further questions or concerns, you may contact us via-email or you may call us directly at (949)753-1099. We will be more than happy to help you.
Thank you for your support,
HPI Racing USA
(949)753-1099
buyhpi@hpiracing.com
---