Teammnm IDR Motor Review
Posted: Sun May 07, 2006 8:18 pm
First things first,
Packaging + Shipping
: This is where most stores make it or break it (Literally), one of the first and most important impressions a seller can make. And Teammnm could not make a better impression. The motor came in a thick cardboard USPS box wrapped in enough bubble wrap to stretch from here to China. I don't think it could have been safer even if batman himself delivered it!
I decided it would be best since this is called the "In Door Racer Motor", to stick this in my Mini-z Mr-02.
The test subject
:
-Mini-z Mr-02
-Bearings
-Med. Cf Plate
-MM Setup
-Atomic Damper
-Ford Gt40 body
-Woah Nelly 1.2
-Sanyo 900's
-6 Tooth pinion
-Clear Chassis
-IDR motor
The Testing Grounds
Now onto the good stuff the motor!
Teammnm IDR Motor
-High Quality ball bearing motor can.
-104 Motor Capacitors (Disk like)
-high performance Carbon brushes
-Isotropic Ferrite Magnets
-Armature: Hand wound for best performance
-Regular copper Commutator
Link
Assembley
: I slip the motor out of the packaging and inspect it. I'm pleased to see it just as pictured and described as in the website/photo. I open up the can to check the windings, and not to my surprise they are clean and very professional, especially for a hand wound armature!
Installation
: The motor comes with some caps already installed this makes installation even easier than before! Just solder the wires on and go! Not much more to say here.
Acceleration
: In combination with the 6 tooth pinion the acceleration was more than satisfactory it was great! It had gobs of torque. There's no doubt in my mind that I could probably fool someone into thinking it had neos. I could spin the rear around anytime I wanted if I felt the need. This motor had no problems when it comes to the task of getting up and going!
Top speed
: Here's where I got worried, the question: With the 6 tooth would top speed be acceptable? The answer: Hell yes! So much in fact I found my self feathering the throttle when racing around the track. I would floor it on the straights and be at the next turn with only just enough time to tap the brakes! Needless to say I'm dying to take this out to a even larger track with a higher gear setup!
Dyno results
:
Runs were tested with about 80% Charged Sanyo's
Results with the 6 tooth pinion 25 kmh or 15mph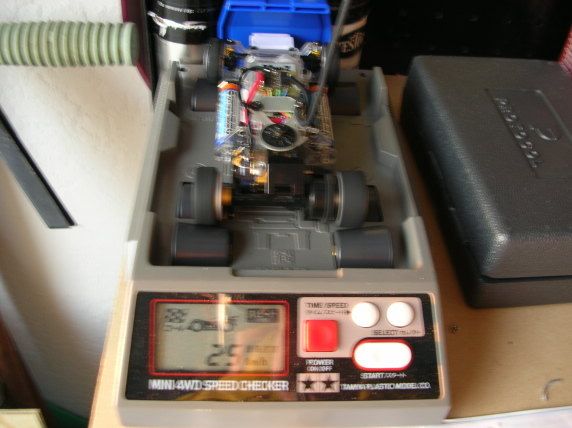 Results with the 9 tooth pinion 30 kmh or 18 mph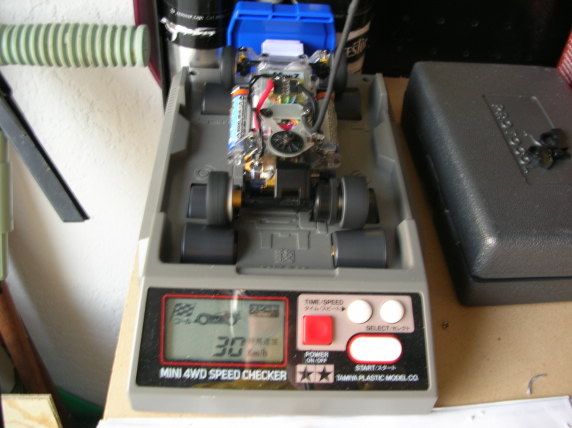 Final thoughts
: I am very pleased while my competitors are jealous. This motor delivers what it advertises and then some. And for the price you cant go wrong!
Overall product score
10/10
Video coming soon!