bitPimp
Posts: 4244
Joined: Thu Jan 22, 2004 1:00 pm
Location: Kennywood, PA
Contact:
bitThug
Posts: 51
Joined: Sat Jul 15, 2006 7:17 pm
oh that well that was to make it articulate more but i did do it with out removing the wires
bitThug
Posts: 51
Joined: Sat Jul 15, 2006 7:17 pm
to make it articulate more then usual and the blue thing is just a wire
bitPimp
Posts: 519
Joined: Sun Jul 06, 2003 7:20 am
Location: Albany, NY
Contact:
Doesnt really matter what method you use..only that you are comfortable doing it. Having fun helps.

Cutting away the whole interior section of the body helps in lowering the center of gravity. It will climb a little better at the expense of having to solder.
bitGangsta'
Posts: 202
Joined: Sun Feb 09, 2003 11:04 am
Location: ortigas philippines
Contact:
I need to have balls to cut up my MT. But I have this urge to do this mod.

bitThug
Posts: 51
Joined: Sat Jul 15, 2006 7:17 pm
come on you have to do it it worth it in the end
bitDisciple
Posts: 1728
Joined: Wed Aug 03, 2005 7:48 am
Location: Big Left Turn, Indiana
Contact:
Yagbols,
Want me to send ya a pair of BALLS?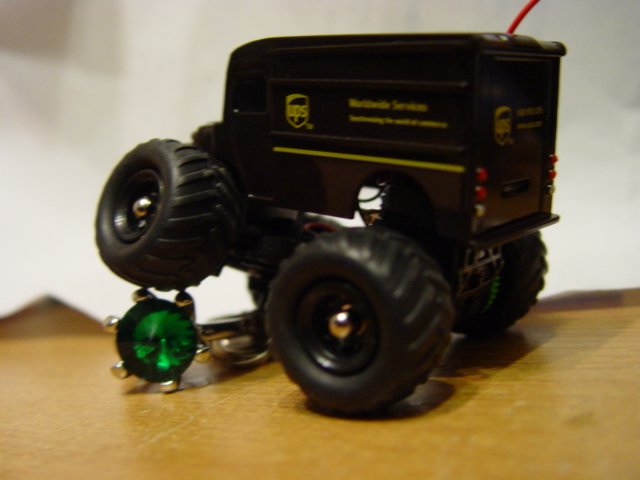 UPS Worldwide Service. Synchronizing the World of Commerce.
Last edited by
frizzen
on Fri Oct 27, 2006 3:57 pm, edited 1 time in total.
Jack of all trades, master of none; yet often better than master of one.
-
End genital mutilation, don't circumcise. Restore your fore'
bitGangsta'
Posts: 200
Joined: Thu Jul 27, 2006 12:27 am
Location: Pasig, Philippines
Contact:
I can do that MT works but you guys have access to other essential parts like gears, axles.

Here in our hood we don't have any access to Zipzaps and all we have out there are clones of bit char-gs. So we stick with Bits

I only have one ZZ chassis in my garage. Yagbols has two, Not sure if he's gonna do at least the artic mod on one of it.
Heeehah!
bitHood
Posts: 43
Joined: Fri Oct 06, 2006 1:58 am
Location: Perth, Australia
Posts: 1
Joined: Mon Mar 26, 2007 6:51 pm
For anyone who still has a virgin ZZMT:
Axle tube - Use a used ballpoint cross pen. "Used" so you dont have to drain to much ink. The barrel ID is 2mm (which fits the axle well) and the OD is approx 3mm (sits perfectly without shaving any part of the body).
Ball bearing (described by
diets
in the tinyRC forum) can be gotten from a "used" computer fan from the power supply. If you rip the fan apart carefully you will get two ball bearings. ID will be approx 3mm, just perfect to get the barrel in. You have to sand the outside of the barell a little to actually get it in for snug fit.
diets thread
http://tinyrc.com/forums/showthread.php?threadid=20849
For the aluminum block I used plastic from a note book, easier to shape. Not as thick as the ball bearing but enough so you can crazy glue the ball bearing to the plastic. I then glue the block to the rear as shown in diets model. He used screws.
Plan and measure, then measure again before any cutting, and you should a good looking articulation.
Thanks for the tutorial. I will try to post pics after I clean it up and solder the wires back on.