bitNinja
Posts: 507
Joined: Thu May 12, 2005 4:25 pm
4 + 3 =: 0
antispamboolean: No
Location: Seattle, Washington USA
Contact:
Felt my 18 rally was in need of a street body. You pimps will remember my ride from
http://bitpimps.lixlink.com/pages/phpFo ... =52&t=9836
Ive been switching from rally tires to road tires lately and the cut up rally body just didnt look right on the street.
I'm a huge fan of gin
so I figured I would theme out my ride in my drink of choise and in the drinking and driving spirit. No decals yet, next on my list, as is the spoiler.
Enjoy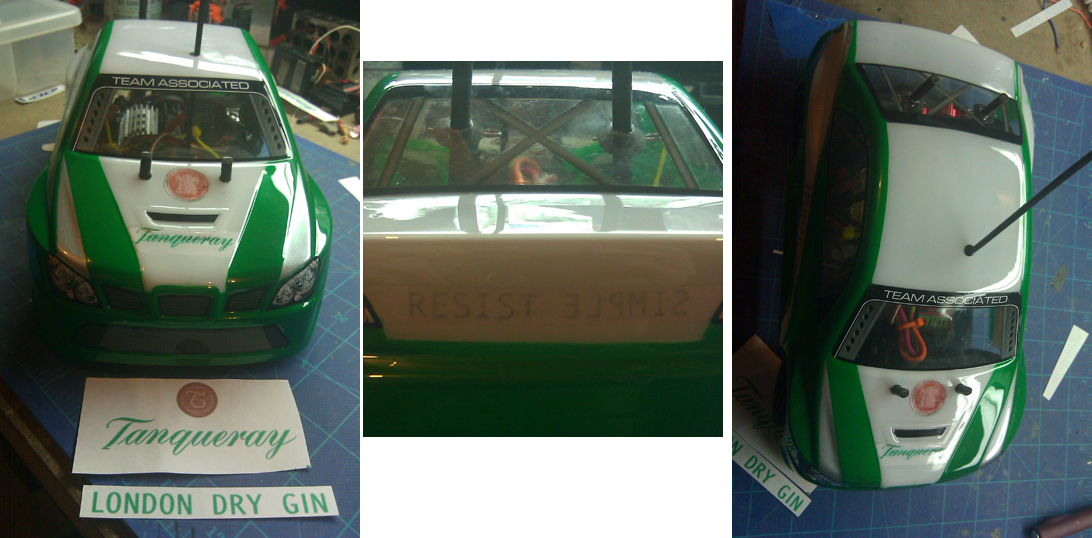 STG

---
bitDisciple
Posts: 1727
Joined: Wed Aug 03, 2005 7:48 am
4 + 3 =: 0
antispamboolean: No
Location: Big Left Turn, Indiana
Contact:
Jack of all trades, master of none; yet often better than master of one.
-
End genital mutilation, don't circumcise. Restore your fore'
---