bitThug
Posts: 68
Joined: Thu Dec 07, 2006 5:15 pm
Location: France (country of smelling cheese)
Hi !
I already finish my track !
As it done, we race on the last month and see what it looks like, enjoy !
See the pics !
And here is the video !
Pit stop :
The famous Corkscrew radius is different from the real one because of BCG.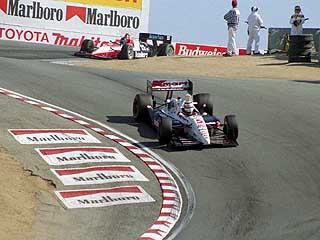 Here is the last left corner before the straight/finish line :
bitDisciple
Posts: 1798
Joined: Thu Jul 31, 2003 7:15 pm
Location: Barbados
WOW!!!
That's great work. It looks like so much fun!
Tres bien
Maxx
bitPimp
Posts: 6874
Joined: Thu Apr 17, 2003 9:05 am
Location: Koolsville
Perfect! I love it. That looks like a track I could race on. I really enjoyed seeing your pictures with the pictures of cars on the real track.

Can't wait to see the vid when I get home. (Its taking a while to download)
bitPimp
Posts: 4244
Joined: Thu Jan 22, 2004 1:00 pm
Location: Kennywood, PA
Contact:
bitPimp
Posts: 519
Joined: Sun Jul 06, 2003 7:20 am
Location: Albany, NY
Contact:
Woah, killer track!!!
and that video is absolutely wonderful.
Looks like you guys
were having a blast.
bitHood
Posts: 22
Joined: Wed Mar 28, 2007 6:48 am
Location: Bradford
that looks pretty good

bitThug
Posts: 53
Joined: Tue Mar 27, 2007 8:33 am
Location: Bradford, UK
Contact:
thats a cool track man