bitPimp
Posts: 3952
Joined: Mon Mar 03, 2003 2:48 pm
Location: D.C. GoGo! In Da House
Well Pimps, me & LilMatrix hit Da DUB Show Sunday. It was LOUD AS SHIT in der.
Nice place, good security, plenty of WIPS, Celebrity Cars, etc. Well enough with the Pre-Lims...
1st, Da DUB Show Babes.....
These 2, especially the 1 on da left was fine as shit. They flashed the signs just before
I took the pic. They look much better than this (especially the left)
Just Fuckin Fine....

YUmmmmmm!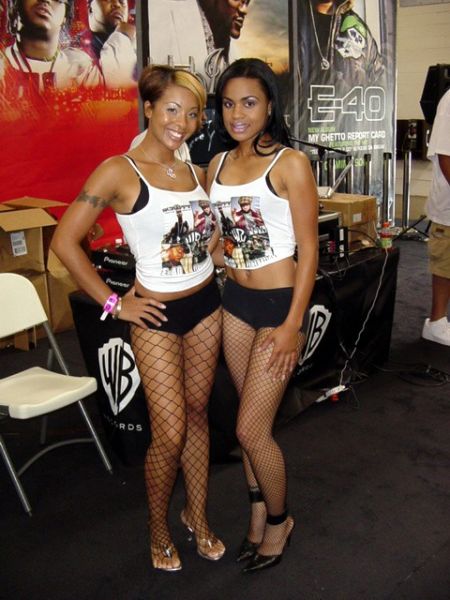 This one was pretty beyond....She was tall & tiny but she was sportin the
nicest set of High Beams at the show !!!
And with her sales mate..............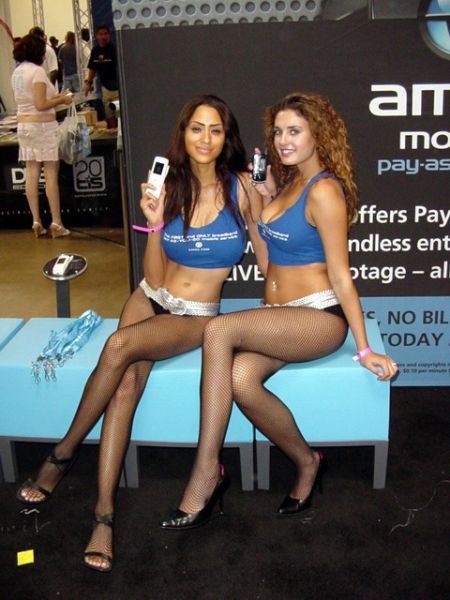 This Mini was just outrageously SICK ....! Too much shit !
This Charger (though I never liked what Chrysler did with it) was ON !


And another outrageous volcano stereo pickup piece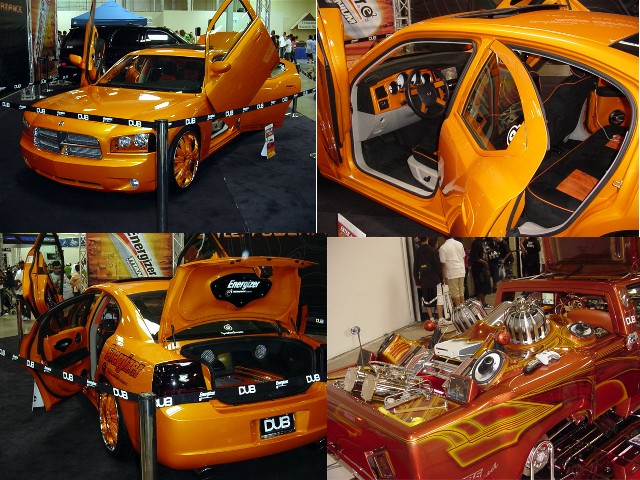 Da Lambo was just AWSOME ! (Celeb WIP) check out Da Pipes

This Hummer was sportin 30" Wheels......SICK !

Escalade had 26"s. Check out da difference!
Now this 300 was one of the Finest in da sho...


Da Lil Ford Focus was done up real nice!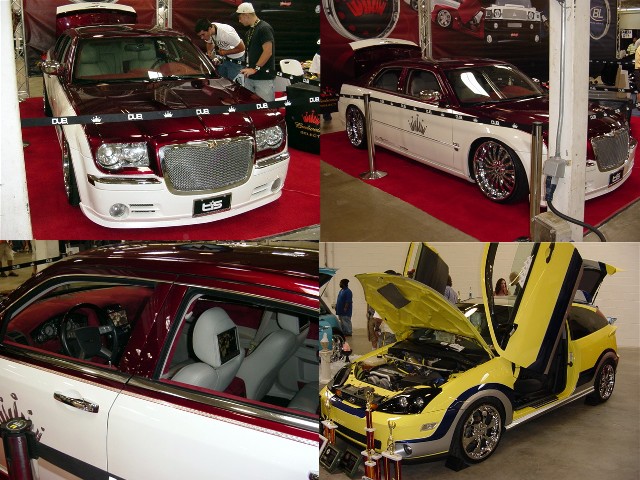 I'll lay some more on you Pimps later......Gotta Go !
Last edited by
DarkTari
on Mon Aug 14, 2006 8:32 pm, edited 2 times in total.
bitPimp
Posts: 4244
Joined: Thu Jan 22, 2004 1:00 pm
Location: Kennywood, PA
Contact:
bitPimp
Posts: 4090
Joined: Fri Dec 26, 2003 4:52 pm
Location: la la land
Contact:
far out! d'you reckon that mini can go up hills without a run up?!

i used to be cool

bitPimp
Posts: 3952
Joined: Mon Mar 03, 2003 2:48 pm
Location: D.C. GoGo! In Da House
More Pics................
"NO LIMIT" Hummer sportin 30" (LilMatrix measuring..)


Red Hummer sportin 26"


Escalade w/LSD
Magnum coulda come from "Team DarkTari Customs"...


Another Charger........
New Jeep, Range Rover and Escalade all sportin 26"


Articulate Avanche in da air (LilMatrix is 5'10")
All the "Casper" Benzos were sportin 20"s
HighEnd Celeb WIPs! All were sportin 20's. The Modena's were slammin

Another "Team DarkTari Customs" Lambo.....

A lot of these pics were hard to get cause it was real tight in there along with the crowd.
Sorry, no real life "Homies"

bitPimp
Posts: 1303
Joined: Sat Jan 17, 2004 2:22 am
Location: waste mifflin, pa
Is that Tony Stewarts orange Murci?
bitPimp
Posts: 4244
Joined: Thu Jan 22, 2004 1:00 pm
Location: Kennywood, PA
Contact: