bitNinja
Posts: 507
Joined: Thu May 12, 2005 4:25 pm
Location: Seattle, Washington USA
Ive been getting alot of emails about my rally tires so i thought i would post a "How To" on how i make them, its very simple but it takes some time.
*before i start i need to say that these tires produce added stress on your joints, especialy if you have upgraded electronics and a locked differential. I have since had to go all alloy as far as the cups, U joints, and wheels go due to the added stress on the parts*
OK, that out of the way, here is how you do it. I start off with a set of 4 lego tires (they are a little over 3/4 of an inch in diameter, almost exactly the same diameter as your xmod or mini z rims)
I then take a dremel to the inside of the tires and slowly work my way around and removing the material, being careful to keep it as true and round as i can. Once you get to where you have a little under 1/8th of an inch of rubber left (not counting the tread) you should be ready to install them.
I grind off the center ridge on my xmod tires but you dont have to (you may need to trim the fender if you dont trim the ridge though) and then i use a little bit of super glue on the rims to keep the tires in place (just enough to keep them on but little enough that i can get them off to replace them) Then just streatch the tires on and go tear it up.
These tires are very soft and sticky and i have found that they work on all surfaces, smooth, rough, and off road. They work great on carpet and cement as well on the kitchen floor and anywhere in between. Ive actualy found that they work better on cement than any other tire ive used.
Well then, that should do it, go tear it up pimps
Sporttracguy
bitNinja
Posts: 507
Joined: Thu May 12, 2005 4:25 pm
Location: Seattle, Washington USA
evoraptor wrote:lol i just used a bigger different lego tires
Yeah, the ones you used work but the tread depth is alot shallower and those particular tires are a little harder to come by but they should work well. I like these because of the meaty chevrons and the lower profile,, Either way i have to say LEGO makes some bad ass tires

EDIT: If you dont have any of these tires and you want to try it out this is probably the best kit to buy for it,
http://www.etoys.com/genProduct.html/PI ... 39/ctid/17
STG
bitPimp
Posts: 4090
Joined: Fri Dec 26, 2003 4:52 pm
Location: la la land
Contact:
great work man!
i've been a fan of lego tyres for a while now. never thought to hollow em out like that though.

you're right about the concrete prowess, i think the wide, flat surface helps alot.
i used to be cool

bitThug
Posts: 98
Joined: Wed Apr 20, 2005 7:29 pm
A buddy of mine has some lego tires with really nice grip. They had a tread and the rubber was "sticky"...i am going to see if i can get a pic of them..
bitNinja
Posts: 631
Joined: Mon Apr 25, 2005 6:59 pm
Location: SoCal
cut them, then stretch them over the rim. it also depends on the type of lego wheel you are using. if yours are like STG's then you should know what to do because he posted it up there. mine are a bit different but easier to put on, just cut one side of the tire so that it aligns with the rim and stretch it over the rim, because these are alot more pliable than those. either one should work. if you need any pics go to the other thread that says "subaru rally car" (it should be right under this). also the body will matter because it will rub on the inside. try it.
bitPimp
Posts: 4090
Joined: Fri Dec 26, 2003 4:52 pm
Location: la la land
Contact:
spud18 wrote:i was thinking of using lego tires but i didnt know how to fit them on my xmod. thanks.
you're a fucking idiot. do you read the threads before you post????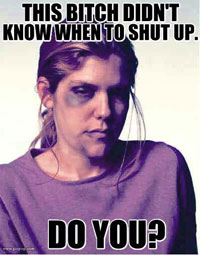 i used to be cool